Sir Match-a-Lot [FEB 28 UPDATE FINAL]| 225.5 MB
MATCH AND MOVE!
Strap on your sword and grab your shield, it's knight time! Travel to faraway locations with your Match 3 skills to battle menacing monsters and powerful gatekeepers in this puzzle challenge!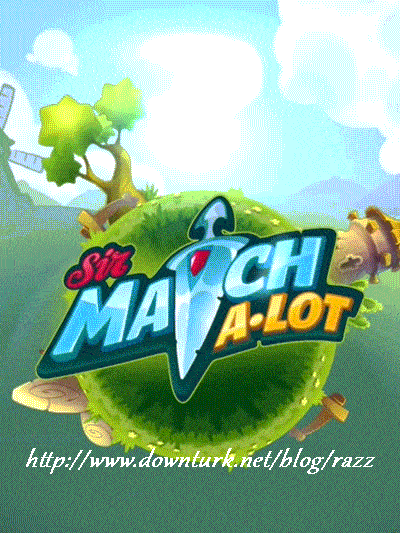 click + to see update list

Show or hide text
SIR MATCH-A-LOT FEATURES:
A MAJESTIC MATCHING ADVENTURE!
Complete puzzles in a Kingdom, The Green Hills, and MORE!
Battle with tough bosses and get help from fireflies
FREEMIUM
Show or hide text
MOST RECENT UPDATE:


UPDATE! New version available for Sir Match-a-Lot! (PC) - FEB 28 2018
Hi Razzlofans!

Exciting news! A new version of Sir Match-a-Lot is ready!
This update includes the following:
- A 3rd world!
- Bug fixes and optimizations



Did you know that the Christmas Elf outfit adds +3 moves to event levels? If your favorite match-3 game were having some festive holiday events coming up this could be a good outfit to unlock!




Did I miss an update (click here)?
send me a message if I missed an update


THANKS TO VELOCITY
-------------------------------------------------------------RAZZ'S DOWNLOAD LINKS--------------------------------------------------------------------------------------------
FIND ALL RAZZ GAMES AT THIS LINK



You must login before you can view this text. Please

register

and

Login


Razz recommends Ccleaner (free version) to clean your pc and make it like new again!
you can get the free version here: https://www.piriform.com/ccleaner/download (no need to buy just use the free stuff!)
Rapidfileshare is Razz' #1 preferred filehost!

RAPIDGATOR is Razz' #2 preferred filehost!


my referrals: register a free user account for max speed
http://www.rapidfileshare.net/free330.html Get RAPIDfileSHARE FOR ONLY $45 A YEAR!
http://rapidgator.net/account/registration/ref/1583026
https://share108.com/free253.html
http://is.gd/eskw99 (uploaded.net)
http://turbobit.net/partner/?PHPSESUD=60C810D2F37A6E43BFFBD51AEA4B077C